TESA-Hite 700 & 400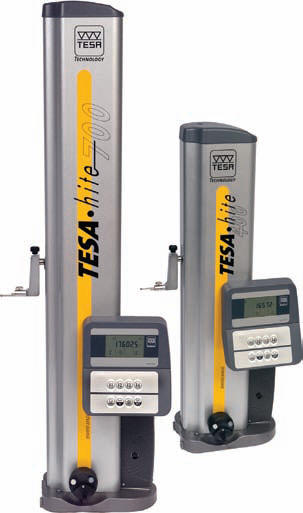 28in (700mm) or 16in (400mm) measuring range
Electronics completly Protected against liquids & dust
Built-in Air Cushion and fixed panel
Automatic diameter measuring using TESA's Patented system which determine
Highest and Lowest point
Parallesism and perpendicularity measurements
Compatable with Tesa Microhite Accessories
SCS calibration certificate
Standard Insert holder with 5mm Dia ball
Rechargeable Battery with ac adapter
Setting Master
Standard insert with 5MM dia. tungsten Carbide ball tip.
Payment Options:
Wire Transfers 2% discount
Shopping Cart only for Credit Cards or PayPal!